The CNET mug is a favorite topic of conversation in the BOL chat rooms. It's not that the CNET mug is the only mug in the universe, but it bears an unusual inscription, visible only when filled with a hot beverage. The language is that of RIAA, which I shall not utter here.
Three Mugs for the Buzz-kings under the sky,
Seven for the CNET-lords in their halls of stone,
Nine for Flipping Pens doomed to die,
One for Dr. M on his dark throne
In the Land of RIAA where the Shadows lie.
One Mug to rule them all, One Mug to find them,
One Mug to bring them all and in the darkness bind them
In the Land of RIAA where the Shadows lie.


MUGphoria
[
]
Video of Molly's mug presentation to phatemokid
MUGmeme
[
]
Here's some quotes from the chat rooms proving that the Mug is not a lie. Or is it?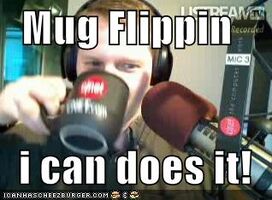 Cursor_: What if someone threw and Mug and no one came?
Cursor_: We Want the Mug... give us the mug, oooow we want the Mug
Cursor_: You dropped the mug on me, baby, you dropped the mug on me
Cursor_: MooMug, rog for mug fanatics
Cursor_: Mug, The Refresher
Cursor_: Mug, it will tickle your innards
Cursor_: SupercalifragilisticexpialiMUGious
Cursor_: And Mug moved upon the face of the earth
Cursor_: My mug has 802.11 N
Cursor_: Harry Potter and the MUGgles of BOL
Cursor_: Learn more about The Mug at your local library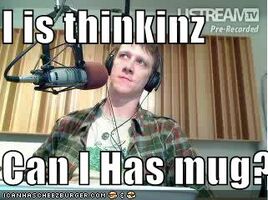 User: I could set my client to beep on mug...but no way lol
User: MUG 2.0
User: the MUGinator
User: And God said "let there be MUG"
User: my parents went to Florida and all they got me was this lousy MUG

phatemokid: yes mug counter ftw!
phatemokid: all you need is the vodka and mug
phatemokid: sweet mugness

Guardian_452: the mug is a lie
Guardian_452: there can only be one mug
Guardian_452: ic ur mug and raise u a mug

kwahhn: that mug is ours
kwahhn: all matrix on us...there is no mug
kwahhn: drink from the red or blue mug
kwahhn: drink from the red to see how far the rabbit hole goes

yoyo: the mug was an inside job

Trojanbee: Life Without Mugs is Like...is Like... is... Mug, Mug. That's all you need.
Trojanbee: One Mug To Rule Them All
Trojanbee: And One Mug To Find Them
Trojanbee: And In The Darkness Bind Them
Trojanbee: Hey, Ho, Lets go, Hey, Ho, Lets Go, put it in the mug now- do do- pug it in the mug now- do-do- CNET mug bop!
Trojanbee HD-MUG, The ultimate HD-MUG format.

Feld: (_)?
Feld: the mug is a figment
Fan Mugs
[
]
Heres Xadacka's CNET mug!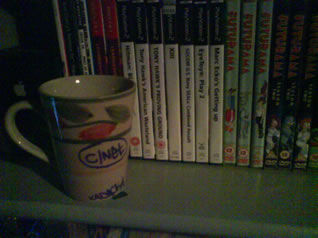 And this is Rafa's CNET mug!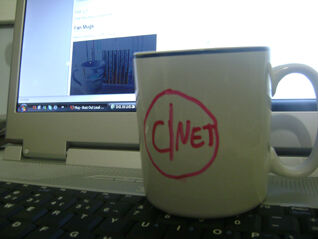 This one is Phatemokid's CNET mug!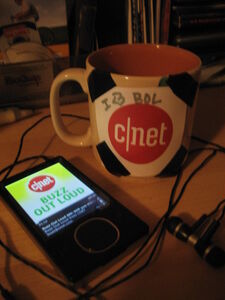 See also
[
]